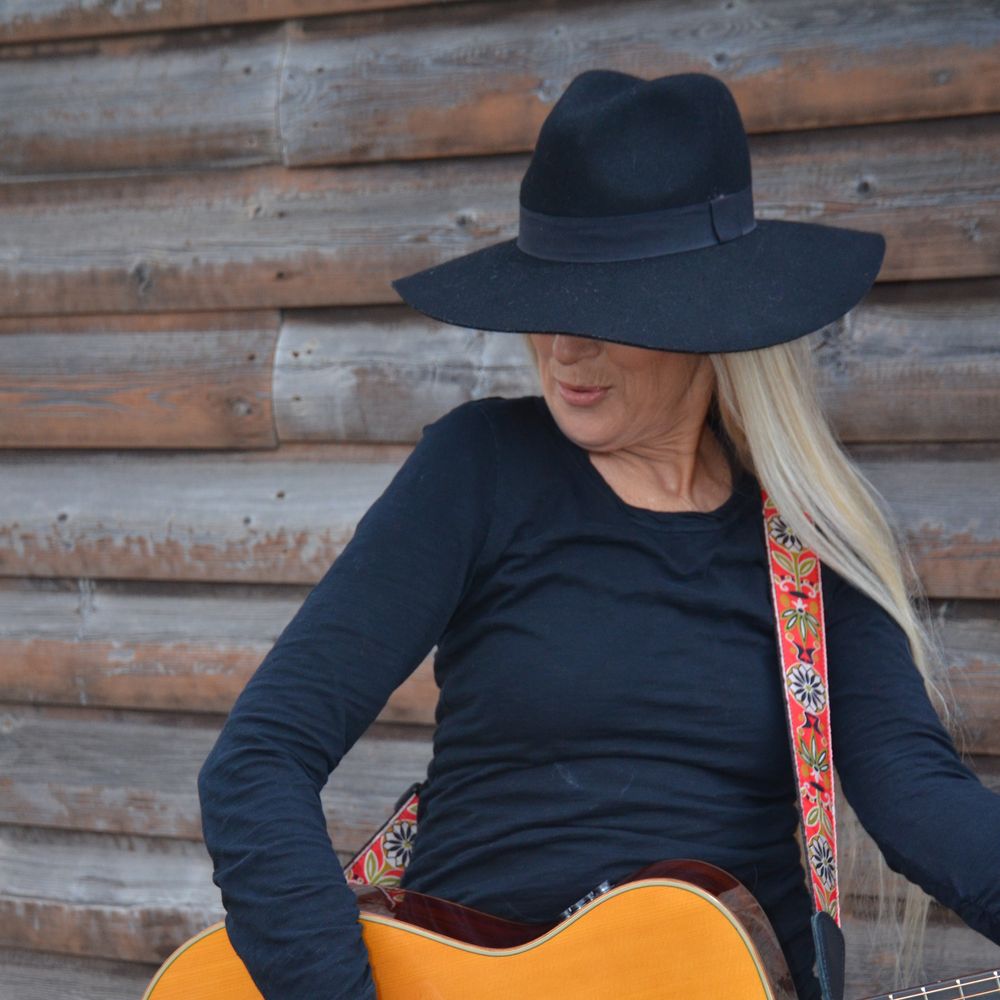 Ché Zuro
Who what where why and how
After seeing The Rolling Stones on TV and decided she wanted to be just like Keith Richards, Che Zuro's parents complied.  They bought her an electric guitar.  She was 9.
Growing up in a musical family, Che doesn't even know how she "learned" to sing.  "We always sang, in tune, to the radio or a cappella, but would always fight over who would sing the harmonies because they always seemed to be so much fun!"   Before getting that beloved guitar, Che was already learning music theory at her weekly organ lessons in the suburbs of Pittsburgh and singing with school and church choirs.
Her first real band experience was being invited (as a junior high school student) to join an already working rock band made up of boys from the local high school.  They played Stones, Beatles, Allman Brothers, Kinks, Rascals and had a great thing going until the 2 oldest students graduated, and left the underclassman to fend for themselves.  Shortly thereafter, Che found a group of kids from across the river that had a band called Misfoundry in search of a keyboard player that could sing and play guitar.  Besides playing the usual cover tunes, this band also dabbled in songwriting, taking them to a studio in Pittsburgh owned by Tommy James and The Shondell's guitarist Eddie Gray.  "Since I was also playing keyboards in this band, I was thrilled to find a Hammond B3 in the studio ready for my grubby little fingers to fondle!"
After school Che moved to Los Angeles, first joining the almost all-girl band Backstage Pass with their ever rotating male drummers, and then was recruited by Dave and Dan Kessel for the lead guitarist spot in Kim Fowley's new post-Runaways all girl froup, The Orchids.   They had sweet three-part harmonies, catchy songs and the requisite wild streak for rock bands in those days, but after one eponymous LP on MCA Records, they split up. This is where Che met many music industry people and also honed her songwriting skills. She and drummer Laurie Bell even sang for Phil Spector at the studio where they recorded their album!
After that, Che Zuro was on a flight across the pond to replace the lead singer of Britains pop group The Photos.  They recorded an LPs worth of tunes, but nothing was ever officially released and Che was soon back in L.A.
Over the years Che has worked with many groups and artists, singing, playing, touring, recording, such as Phil Seymour, Carmine Appice, Dokkin, Josie Cotton ("Johnny Are You Queer?"), Berlin, Charlie Sexton (now with Bob Dylan,) and more!  Her band Population 5 with Prescott Niles (Knack), Jb Frank and Danny Stag who both went on to play with Kingdom Come, and drummer Matt Sorum (GnR, Cult, etc.) made a mark on the music biz in the mid 80s but never quite signed the elusive deal. Che finally decided to work on her own music and her own band, and being, finally, the front person.
Trinity Street was formed from the writing partnership that Che developed with friend Tisa Adamson, that exists to this day, and fellow musicians Kirk Arthur, Liza Carbe (Incendio) and Pete McCrae, and gave her the confidence as a front person, and when the band fell apart, Tisa and Che continued as a duo, going acoustic unplugged, which was just new at that time.  When Tisa exited the project, Che kept on playing coffee houses and clubs, music festivals and art fairs, and started working on her first DIY recording, 10,000 Jalama Road, which helped get her into larger music festivals and other venues.
Since the release of that recording, Che has released three more solo recordings as well as two with her acoustic duo, Che Zuro & Tisa Adamson (yes, Tisa came back, but this time as a guitar player and not a keyboard player!)  She has since left California to live in the mountains of Northern Utah where she can be found performing at ski resorts, restaurants, bars, festivals, art fairs, saloons, etc., as well as writing and recording.  Her touring has taken her to Minnesota, Maryland, South Carolina, Florida, New Mexico, and points between and beyond.  Her music has been acquired for film and TV libraries and her songs can be heard in such films as "Critters" and "Gypsy 83."  She's been called the hardest working woman in rock and roll!
Her just released 7th CD, Rivers and Rain, a collection of songs mostly about her hometown in Pennsylvania which she visits often, Che looks forward to more music, more recording, more gigs!!!!  When asked how will you know when it's time to stop?  Her view is the same as the one who originally inspired her, "when they bring the hearse around!"  Thanks Keith!